---
To write a comprehensive history book on a town such as Redditch and all the various events and activities that have made up its history would be a major project. We were always told in business when asked the question "How do you eat an Elephant" that the answer is "One bite at a time". Therefore we have started on our comprehensive history of Redditch in a similar manner – one bite at a time.
Each of the booklets given here is a "bite" of Redditch History. We hope one day we will have eaten the elephant.
---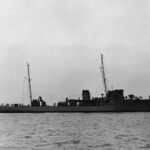 The shopping center in Redditch is called the Kingfisher center, have you ever wondered why? Well there are several links to kingfishers in the town. If your grandparents lived in Redditch when they were young, they probably caught sight of a Kingfisher, you may two if your are by a stream or river. Redditch was then ...